Mass Production of 10G SR with COB Process
2021-07-12
After preparation and R&D development stages during the past several months, Youthton has realized mass production of 10G SR optical transceivers manufactured with COB technology.
The Definition of COB (Chip On Board) Tech:
Chip On Board, or COB, is actually the chip technology mounted directly on a circuit board as opposed to being socketed. The core processes of the COB model consist of DICE BOUND and WIRE BOUND. This kind of circuit board is also known as a 'glop-top' for the blob of protective epoxy that protects and insulates the chip and its connections. All of the chip's connections are hard-wired.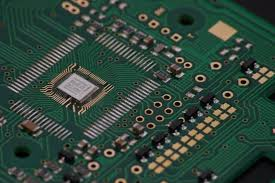 What Is the Advantage of COB (Chip On Board) Tech?
1. Low in Cost:
COB tech is aimed to reduce costs and saving investments. Due to that uncovered IC chip is directly attached on the printed circuit board, without separate packaging for IC chip, so that the cost is reduced. And making the circuit interconnection line directly on the IC chip saves more costs than advanced packaging. Therefore, COB tech tends to be developed toward a more improved IC chip.
2. Small in Size:
On account that the IC chip is smaller than components with leading spacing, COB has outstanding advantages in space saving. dual-in-line package (DIP). The size of wire bonding chip without IC packaging is smaller than that of the dual-in-line packaging(DIP), covering about 1/4, saving more space than Leadless Chip Carrier(LCC)packaging, shrinking the size. COB tech can also be used in the application fields that other packagings have no way to achieve it.
3. With Good Sealing:
With the coefficient of thermal expansion between sealing materials and printed circuit board more and more matched, the reliability will be further improved. In the past, on account of the mismatching of the coefficient of thermal expansion between the sealant and printed circuit board, excessive strain are generated in the welding spot between the chip and printed circuit board. With the development of sealing materials, this issue is not very obvious. Therefore, COB tech is more attractive in more fields.
4. With Mature Semiconductor Tech:
In the aspect of semiconductor tech, it is also developed toward COB tech. CMOS component with low power dissipation is more suitable for COB tech with limited power. Simultaneously, with the IC chip developed toward the trend of consumption and semi-consumption, COB tech is more important.
5. Feasible to Realize the Automation:
Many processes included in the COB tech can realize automatic production. After that, many manufacturers will be more interested in COB tech.