Youthton Factory's Self-enhancement with Pursuit of Manufacturing Automation
2022-07-29
In the past few months, relying on the strong financial background of the group head office, YOUTHTON company has increased the pace of automation plant construction and production site management improvement, and systematically implemented strategic measures such as workshop automation upgrading and production process optimization. At present, the production capacity, production efficiency, product consistency, stability and reliability of YOUTHTON have been greatly improved.
At the same time, optimize the internal organizational structure, implement the assessment and competition regulations, and make the communication and cooperation between various departments more efficient and pleasant. With the increase of the number of scale customers, the effect of mass manufacturing and manufacturing cost advantages continue to highlight, coupled with the improvement of management efficiency, the reduction of operating costs, and the steady rise of the company's strength and competitiveness.
Management meeting every Monday morning: grasp the market and product direction, and clarify the priorities of to-do items.
The sales department holds a sales summary meeting once a month, and invites members of relevant departments to attend as nonvoting delegates to summarize the market and sales situation of the previous month, develop strengths and avoid weaknesses, and strive to make the demand plan and sales progress of the next month more accurate and better.
Every Friday afternoon, the R & D department conducts internal training to jointly discuss, learn, improve and stimulate innovation ability.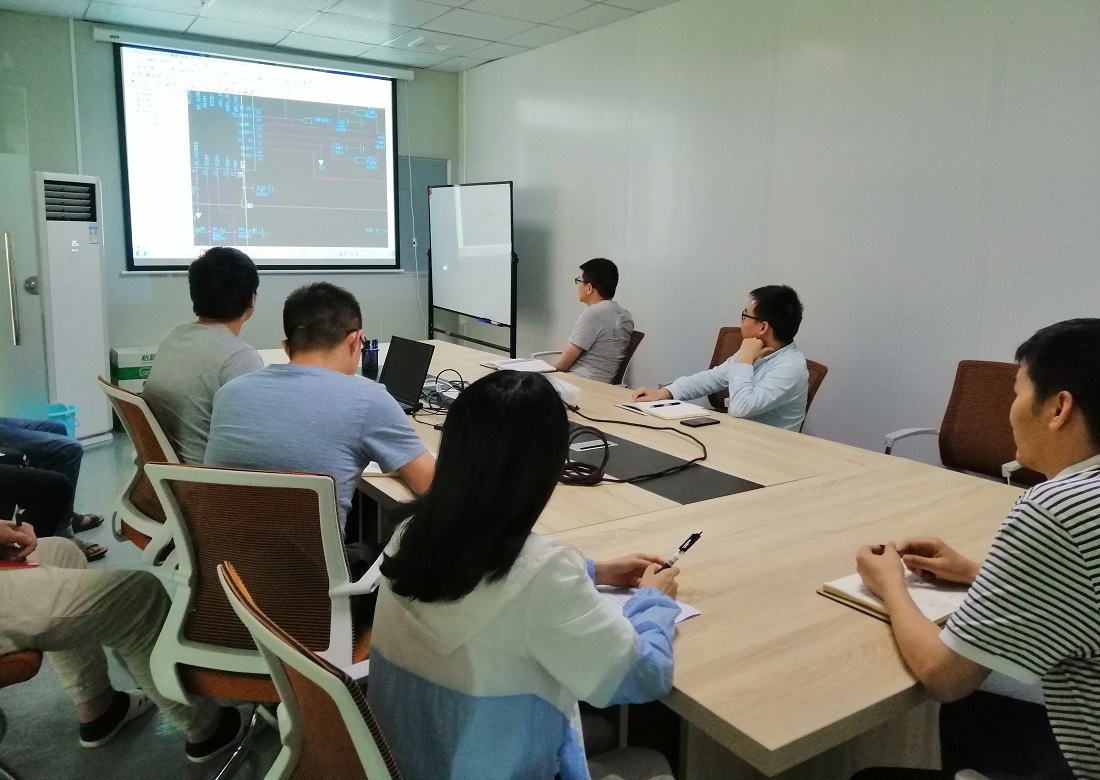 The manufacturing department flexibly arranges according to the production tasks, and spends one afternoon a week on training on 5S management, operation instructions, basic knowledge of optical modules, typical customer complaints, defective products in the process, defective incoming materials, automation systems, equipment operation, etc.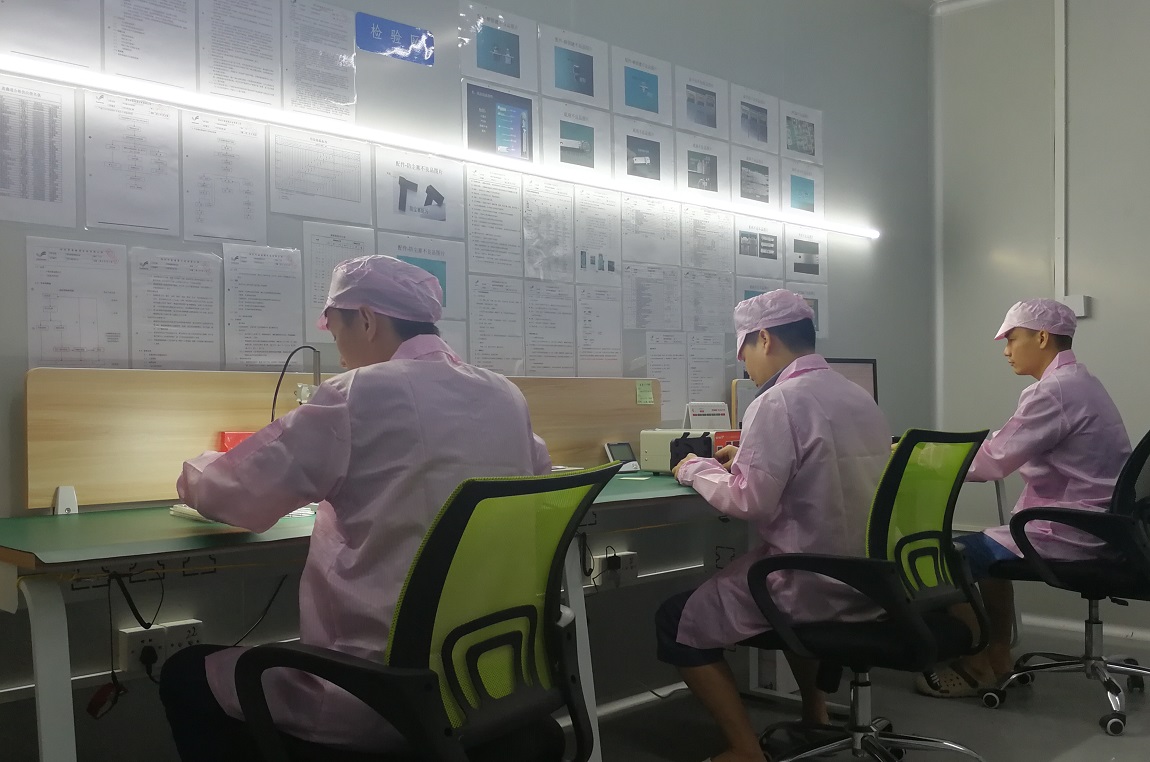 Implement the mechanism of supplier guidance, management and elimination, and strictly control the quality of incoming materials; Refine the incoming inspection work, and focus on quality control from the source.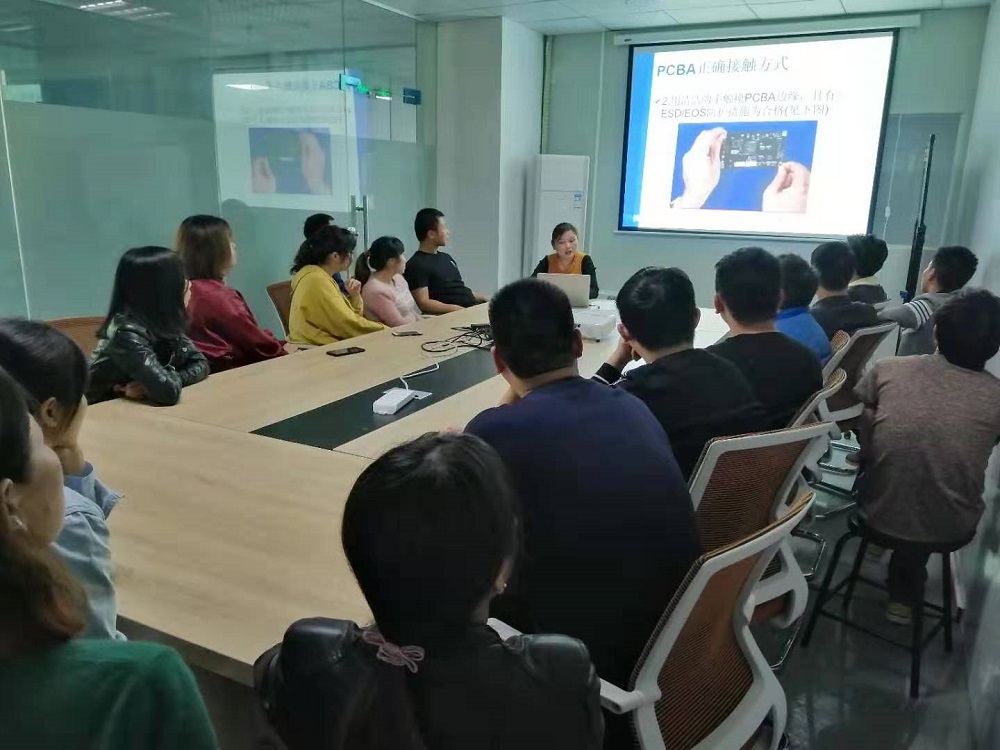 Warehouse: it is divided into finished product area, raw material area, receiving temporary storage area, packaging area, delivery area, cart storage area and other areas, which are managed in an orderly manner, and temperature and humidity records are made every day.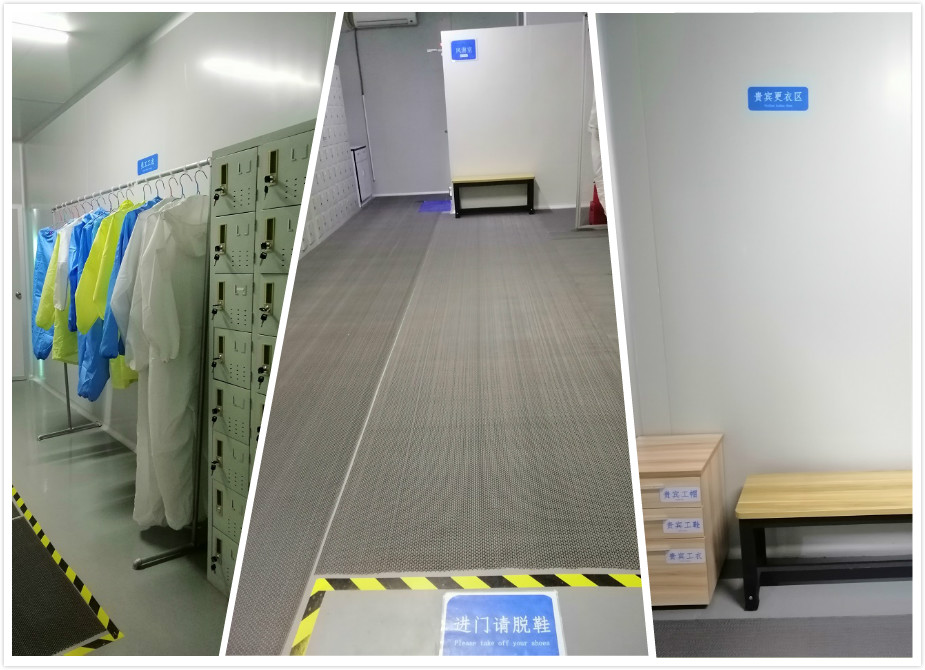 Manufacturing workshop: automatic forming and cutting feet, automatic soldering, automatic adjustment and testing, automatic final testing, automatic end face cleaning and testing, automatic online aging testing and other equipment are available; High production efficiency and good product quality.
Dust free workshop, standardized management starts from the entrance.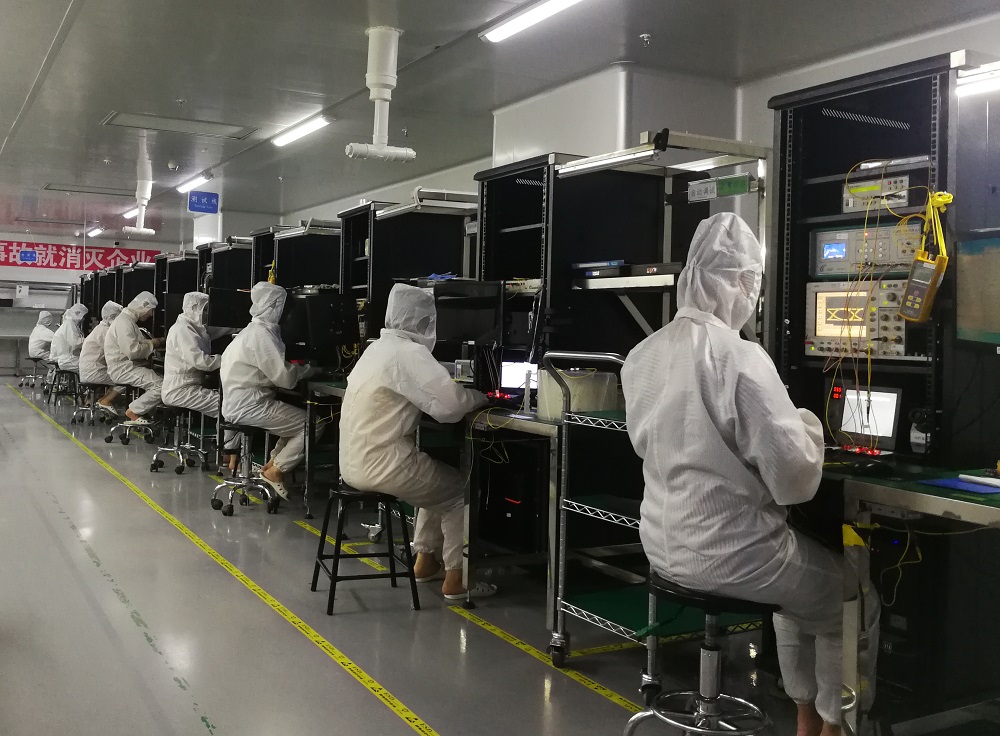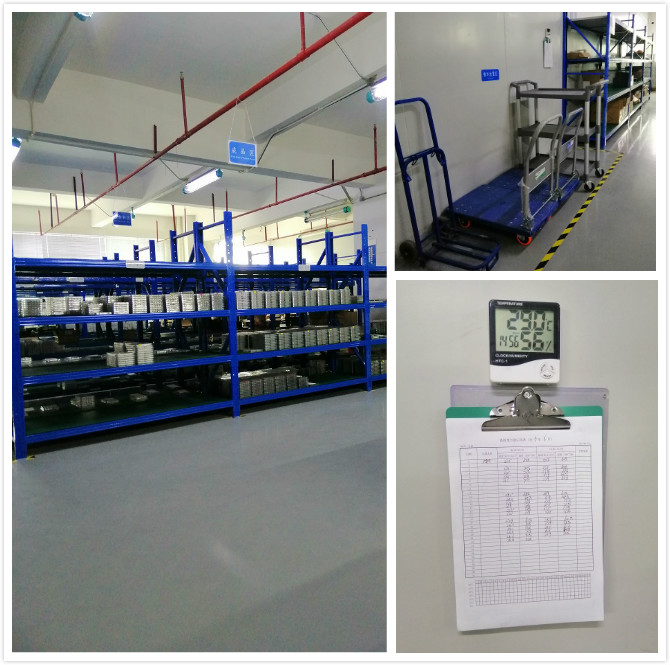 Production & assembly line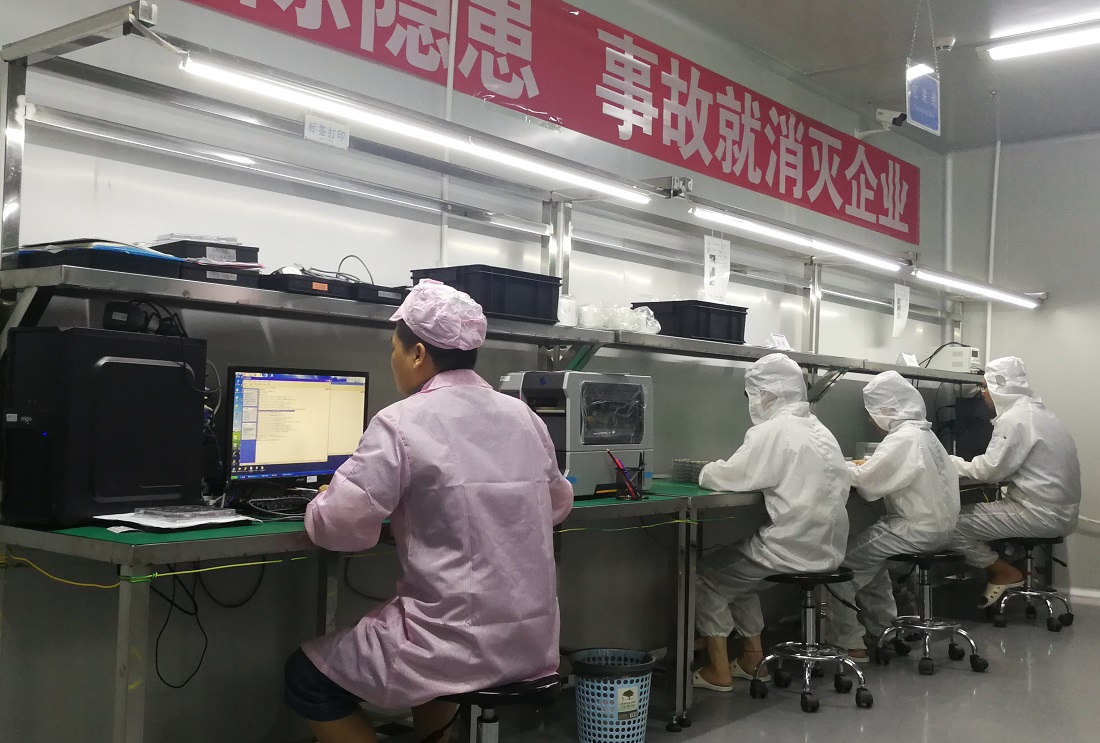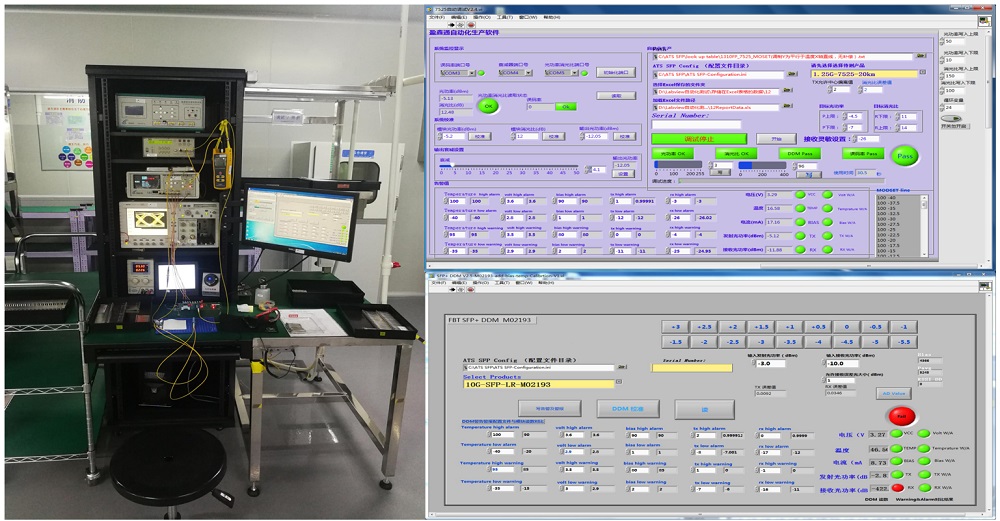 Automatic commissioning system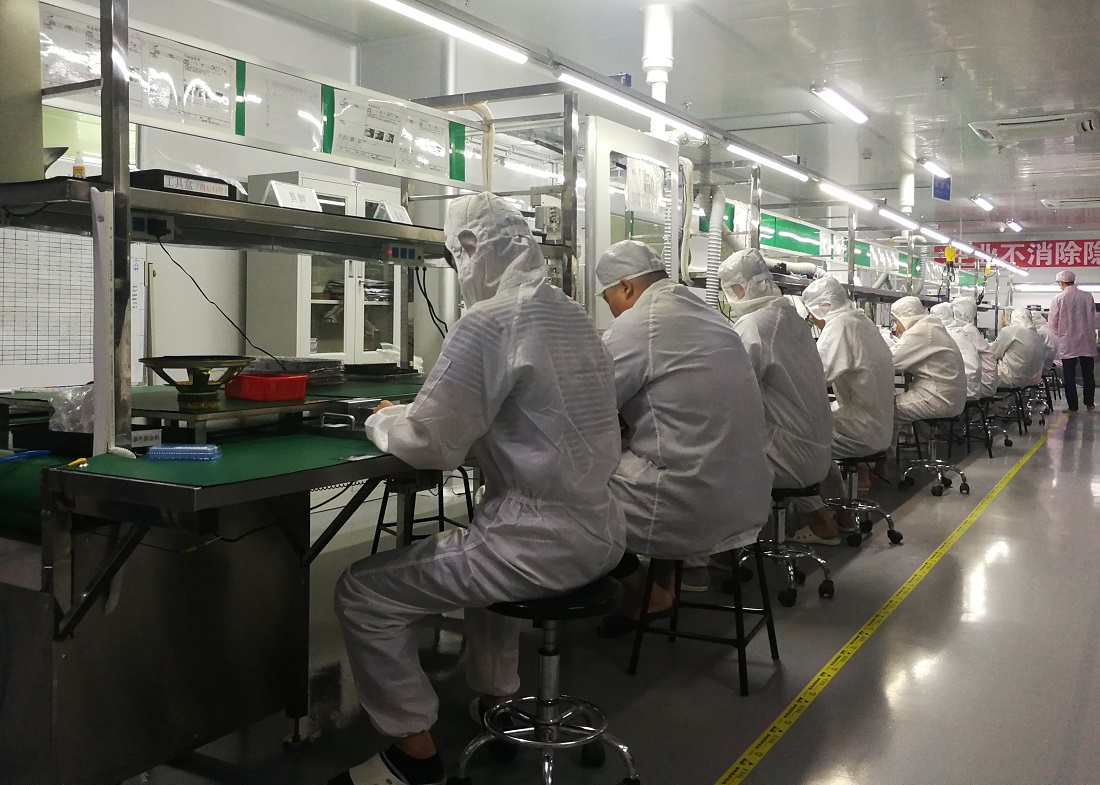 Automatic online aging test system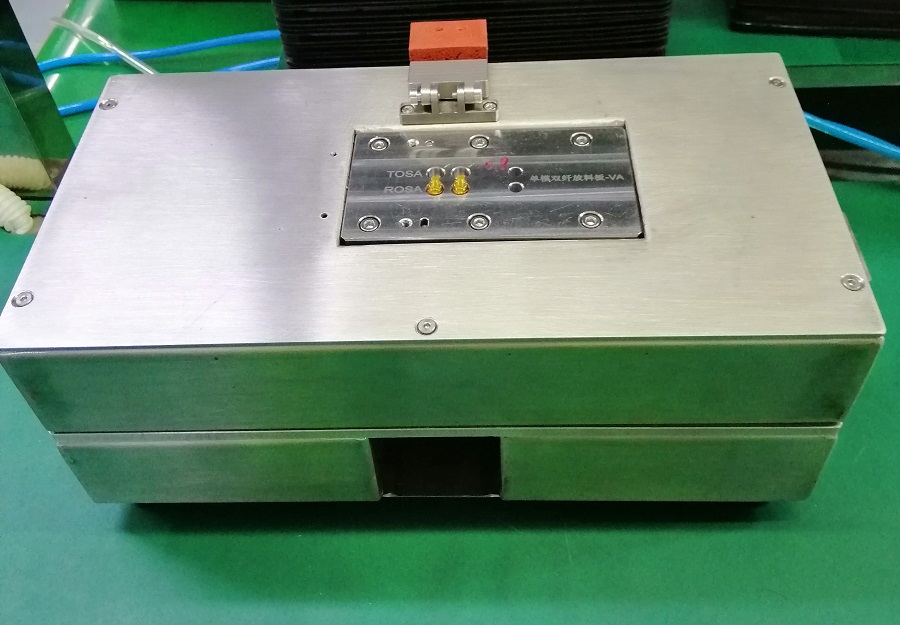 Automatic cutting foot forming integrated equipment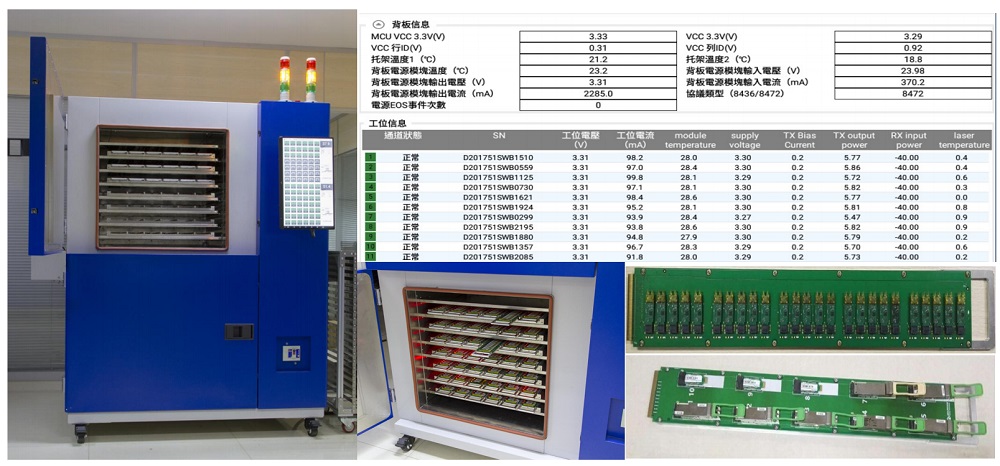 Automatic welding equipment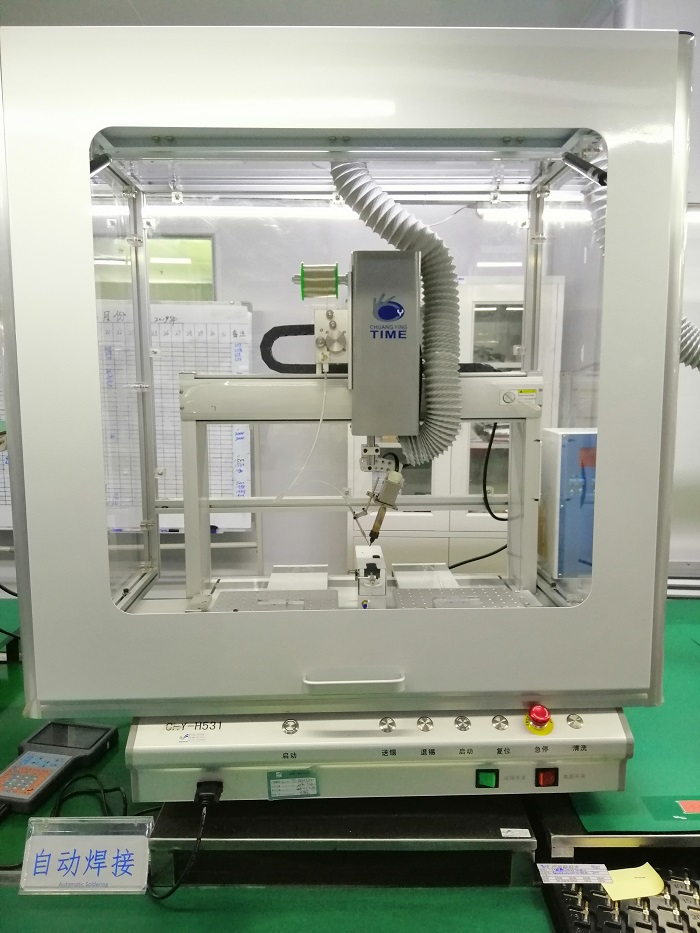 Automatic end detection system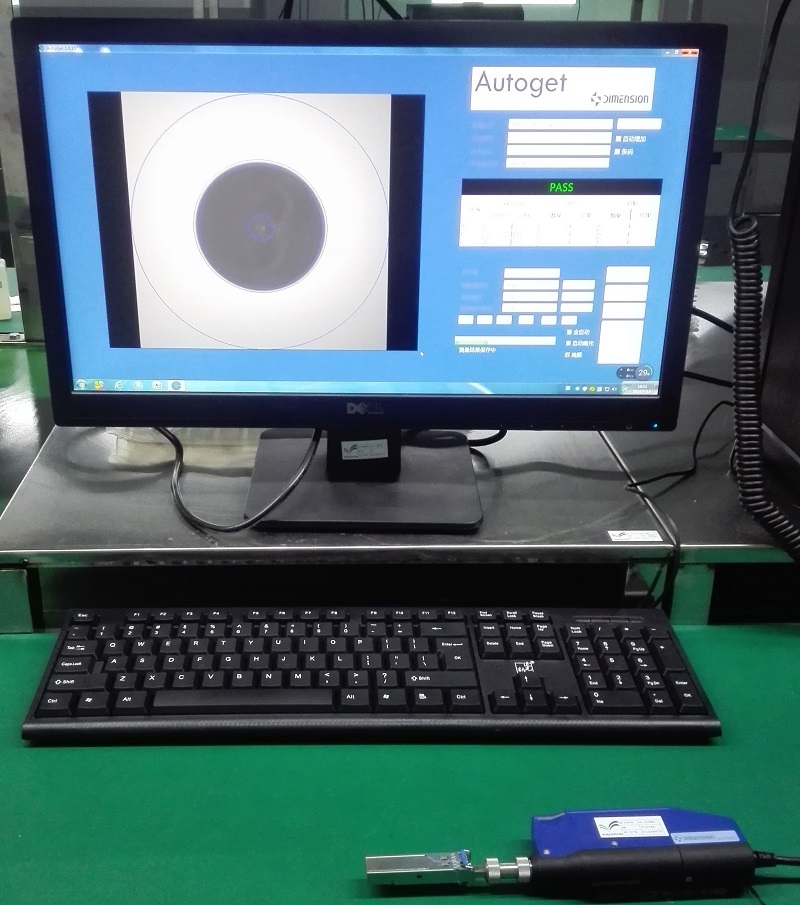 Ultra fast cold and heat shock test system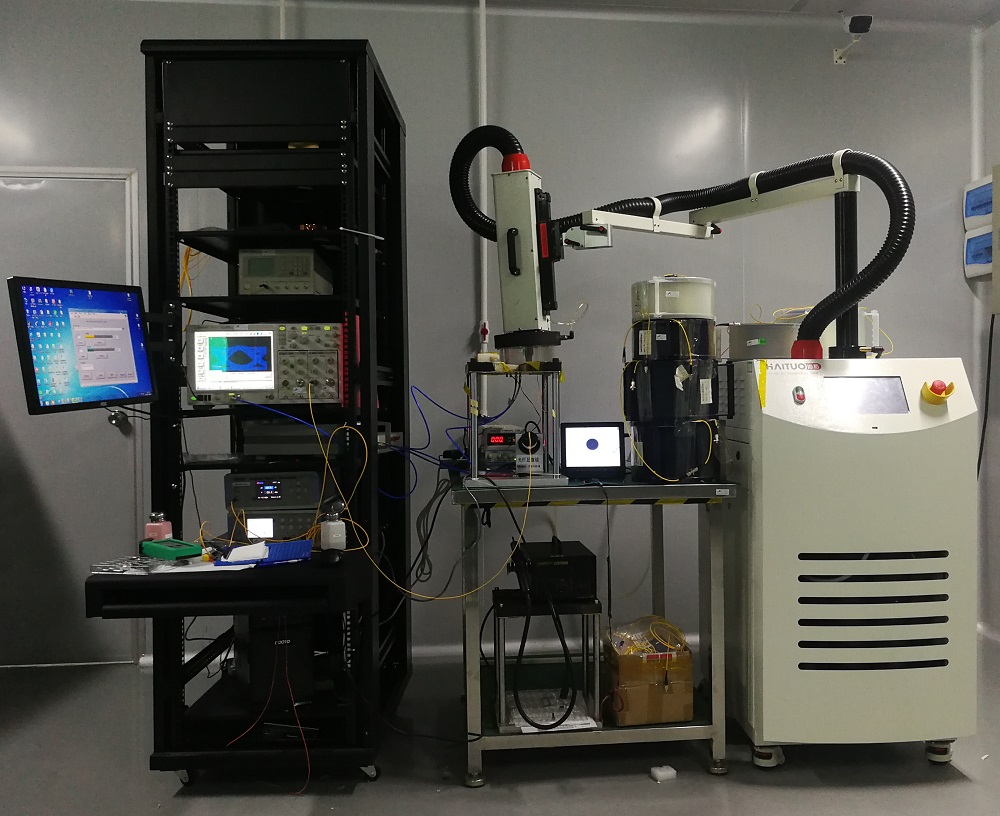 As a professional optical module manufacturer, YOUTHTON people are working hard to become an excellent builder in the optical communication industry as soon as possible!