First optical 1000BASE-RH SFP module for automotive  July 27, 2022
author: By Nick Flaherty
2022-07-27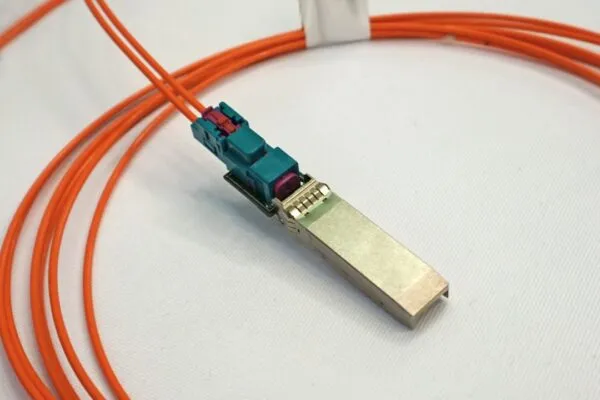 KDPOF in Spain has developed and validated the first small form factor 1000BASE-RH SFP module for optical gigabit connectivity in vehicles.
The design of the pluggable transceiver module is based on a standard SFP supporting MSA registers via an I2C bus. The module can operate at 100 and 1,000 Mbit/s and integrates the whole 1000BASE-RHC PHY and the header connector for SI-POF optical harness.
"Our new SFP module has been tested and validated in a functional demo recently," stated Carlos Pardo, CEO and Co-founder of KDPOF. "We are proud to accomplish the first milestone for future commercial optical 1000BASE-RH SFP modules, which will integrate into the optical ecosystem in automotive."
"As a test tool supplier for automotive Ethernet, we have been looking forward to this module. We are happy to integrate the optical 1000BASE-RH interfaces in our test equipment for evaluating KDPOF's optical network design," said Suds Rajagopal, Co-founder and Vice President of Aukua Systems, a leading provider of precision Ethernet & IP Test and Monitoring systems.
The new SFP supports 1000BASE-X, 100BASE-X, and SGMII (with and without auto-negotiation) as electrical interfaces. It monitors the received optical power, the link margin, the junction temperature, and the supply voltages, among others.
The SFP design has been sampled and validated. Presently, KDPOF and Aukua are collaborating to optimize the 1000BASE-RHC SFP and make it available in the third quarter of 2022.